Artist: The White Buffalo
Album: Darkest Darks, Lightest Lights
VÖ: Oktober 2017
Label: Earache Records
Vertrieb: Warner Music
Wenn Jake Smith singt, dann hörst du zu. Die Authentizität seiner Stimme, die lebendige Kraft der Texte transportiert dich tief in seine Songs hinein.  
The White Buffalo 
alias Jake Smith veröffentlicht im Oktober 2017 sein Album "Darkest Darks, Lichtes lights" mit dem für ihn typischen Arbeitersound. Smith pendelt zwischen Mini-Dramen, Rock´n´Roll Erlösung und nicht enden wollender Seelensuche. Was er nie aus den Augen verliert ist die Kunst des Songschreibens: 
"Song craft is sadly a thing of the past.  Lyrics seem almost secondary, a flippant afterthought in popular music. With this album I tried to go deeper, darker, more emotional in every singular moment. Each song, every lyric has a purpose.  Whether it be to warm or break your heart, to think, to feel, to fear, or feel like a fucking badass. I attempted to compose an emotional journey filled with life's ups and downs."
Mit 19 nahm der Singer/Songwriter Jake Smith zum ersten Mal eine Gitarre in die Hand. Zu seinem Künstlernamen The White Buffalo kam er eher zufällig.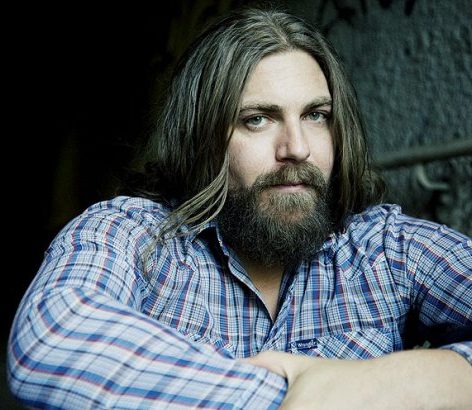 2002  erstes Album  Hogtied Like a Rodeo
2005  zweite Veröffentlichung The White Buffalo EP mit sechs Titeln, Jake Smith konnte hierfür Koool G Murder von den Eels als Produzenten gewinnen
In den folgenden Jahren Auftritte mit den Bands von Gomez, Ziggy Marley, Donavon Frankenreiter
steigende Bekanntheit mit seinem Lied Wrong in einem Surferfilm, uch in Japan und Australien
2010 der  Durchbruch mit der EP Prepare for Black & Blue
Verwendung einer ganzen Reihe seiner Songs in den Fernsehserien Sons of Anarchy und Californication und verschiedenen Filmen; seine Version von House of the Rising Sun, aufgenommen mit der Serienband Forest Rangers ist auf dem Soundtrack von Sons of Anarchy zu finden
2011 EP The Lost and Found, Label: Unison
2012 Once Upon a Time in the West, das erste richtige Kabelalbum,  kam in die US-Heatseekers-Charts, musikalisch und thematisch aus der US-amerikanischen Vergangenheit
2013 Shadows, Greys & Evil Ways, Platzierung in den offiziellen Albunverkaufscharts, thematisch: Schicksal der Irakkriegsveteranen
2014  Come Join the Murder,
Abgesang zur letzten Folge der Serie Sons of Anarchy am 9. Dezember 2014, mit den Forest Rangers
Text: Kurt Sutter, Länge: 7,5 min,  über 40.000 Mal als Download verkauft, Platz 93 der Singlecharts und in die Top Ten der Rockcharts
2017 I know you, eigens  komponierter Song für das Spiel Halo Wars